Apologies to Frost
by Deena Dawn Larsen
There is no question that, at times, the writing of Robert Frost reaches my soul with his connections to the natural world. This morning, I went outside on a snow-crusted trail, with flakes falling down. As always, my feet and my mind both wandered. I found myself thinking of Stopping by Woods on a Snowy Evening and The Road Not Taken. For the first 30 minutes, I was alone with nature, watching squirrels flitting about as birds called from the tree tops. I thought about the path not diverging at all and that stuck with me.
As I looked at the path before me, it only went in one direction. How wonderful if we have a path with choices! I agree that the road less traveled can indeed make all of the difference. However, not everyone has choices. For many, the path they find themselves on is simply the path. The only choice is to continue navigating the path the best they can, continuing forward, one step at a time. Just being on the path and moving forward is a victory in its own right. Is having choices in life a sign of privilege?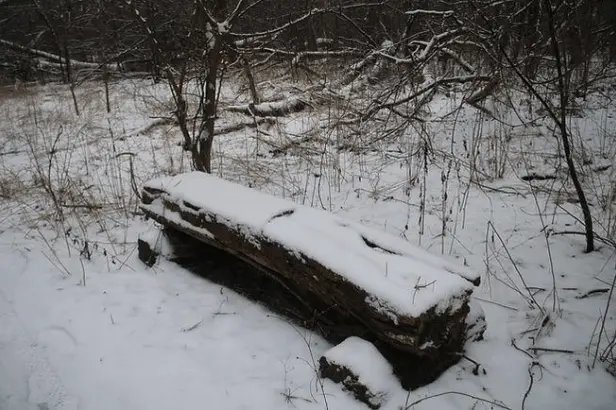 Our paths in life may be difficult to travel. But we don't always have to travel them alone. There can be people or groups that help us along the path, helping us along with thoughtful, inquiring conversation or a steadying hand to hold.
There are times it can be good to pause on the path. Benches or comfortable places can provide respite, allowing us to regain our strength and our focus.
There may be obstacles. Sometimes barriers along the way can make us want to give up, turn around, and quit. Our creativity and perseverance will be tested. Life experiences can help us recognize and overcome these road blocks.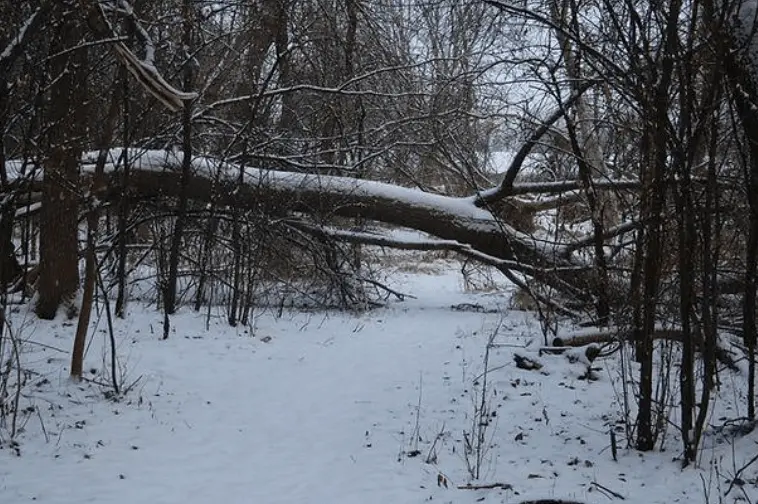 Since I have started working at a place that helps adults navigate the world of mental health, I am more aware of my own mental wellness needs and just how staggering life can be. Not everyone has choice, as too many of life's circumstances have them on a singular path.
I believe in hope and I believe in kindness; I believe that recovery is possible for everyone. But yet, on this silent, snowy morning, I paused on this non-diverging path, devoid of choices. I compared this path to life. People handle the challenges of life differently. I believe we are all connected and I'm motivated to continue to provide support for those who need help with life, while at the same time, leaning on those who assist me when my own way forward seems to be through a briar patch.
I continued on my way, accepting that moving forward was my only option, and knowing that my life path surrounds me with beauty and wonder. My path didn't diverge in the woods, but that's okay, I made the most of it anyway.